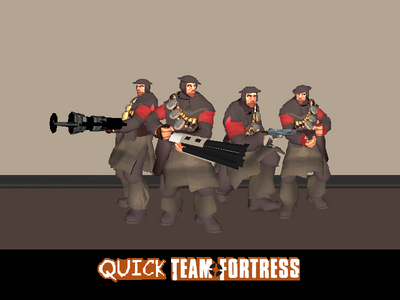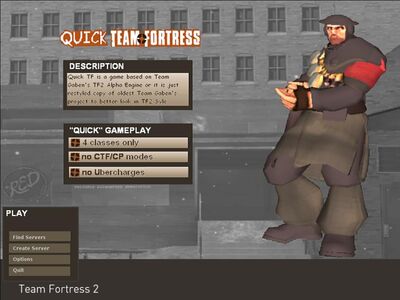 ==Welcome to Quick TF Wiki!==

Quick TF is a game based on Team Gaben's Team Fortress 2 Alpha Engine or it is just restyled copy of oldest Team Gaben's project to better look in Team Fortress 2 style.
The game is currently in development, Beta 0.02 version available to download!
In this wiki you can get info about gameplay, weapons, interface and about other things.
QuickSteam
Edit